Join us as we celebrate International Jazz Day.
Sunday April 30th, 2023
4-6pm Clover Room // 7-9:30pm Crawlspace Theatre
Jazz in the Crawlspace is excited to partner with Edison Jazz Fest in this day of performances – 9 bands in 2 locations! The event is a fundraiser for the Edison Jazz Fest to support all the work they do to promote music in our community. Your suggested donation of $10 will go a long way to help their efforts – and get you in to hear a full day of lots of jazz.
Clover Room
Kalamazoo Youth Jazz Workshop Band
Santino Jones
Faith Quashie
Samuel Nalangira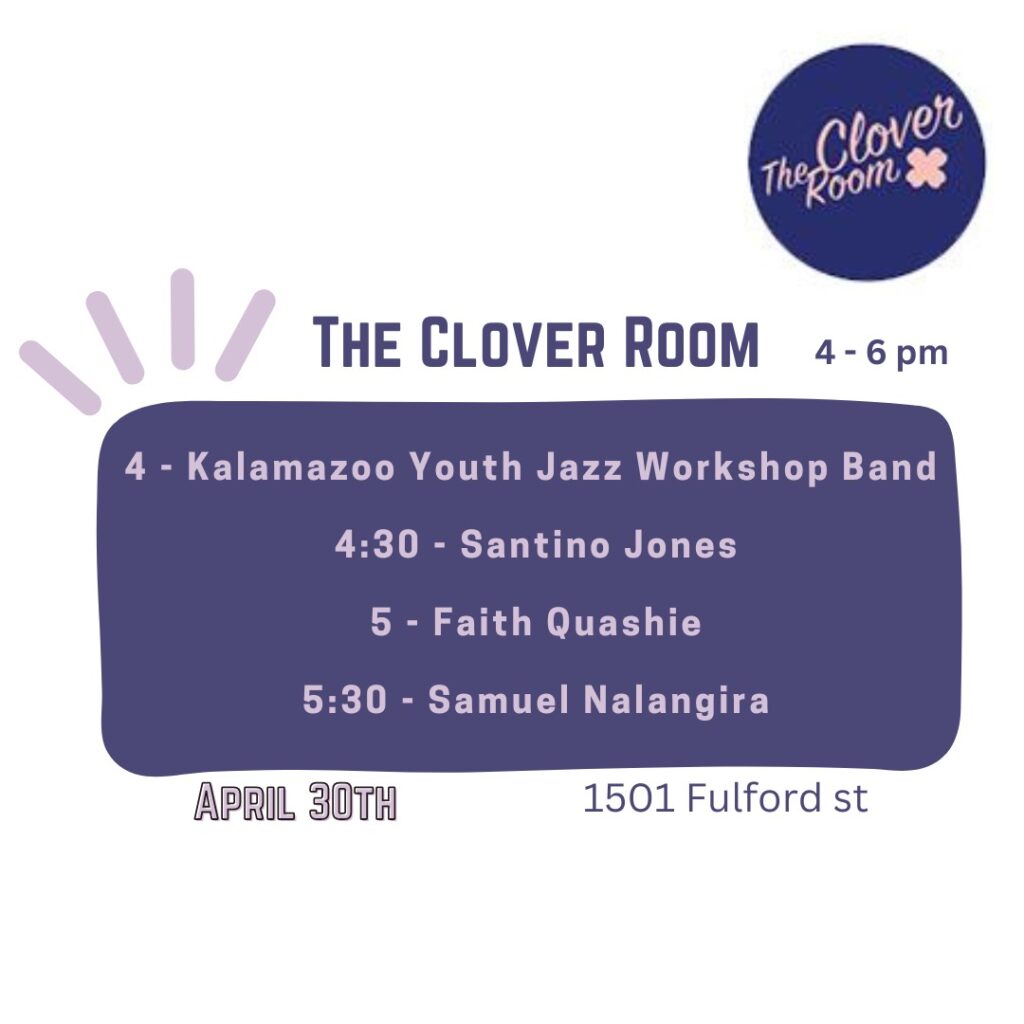 Jazz in the Crawlspace
Bill Cessna Trio
Kalamazoo Youth Jazz Orchestra
Yoseph Henry
WMU Advanced Jazz Ensemble
WMU Afro-Latin Jazz Ensemble